You can help wag more tails and bring happiness to these animals in need by making a monetary donation, through the continual sponsoring of an animal, or finding ways in which to volunteer your time and talent with one of these great organizations. Please consider making a difference and enabling these wonderful creatures to live as paws in paradise!
ANTIGUA + BARBUDA 
ANGUILLA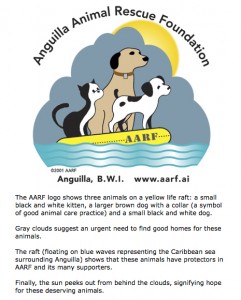 ARUBA
BAHAMAS
Abaco Animals Require Friends
Advocates for Animal Rights
Animals Require Kindness
Bette Lynne Animal Shelter
Eleuthera Animal Rescue Association
Man O'War Humane Society
BARBADOS
BONAIRE
BRITISH VIRGIN ISLANDS
CAYMAN ISLANDS
CUBA
ANIPLANT (Asociacion Cubana Para La Proteccion De Animales Y Plantas)
CURACAO
DOMINICA
DOMINICAN REPUBLIC
Fundacion Dominicana de Estudios Marinos, Inc, (FUNDEMAR)
GRENADA
GUADELOUPE
JAMAICA
MARTINIQUE
Societe pour la Protection des Animaux
MONTSERRAT
PUERTO RICO
Carolina Animal Control Center
The Cat Alliance
A Cat's Last Resort
Culebra Humane Society
Four Paws at a Time
Red de Protectores de Animales / Animal Protectors' Network
SABA
ST. BARTHELEMY
ST. EUSTATIUS
ST. KITTS + NEVIS
ST. LUCIA
ST. MAARTEN 
ST. MARTIN
ST. VINCENT + THE GRENADINES
TRINIDAD + TOBAGO
TURKS + CAICOS
US VIRGIN ISLANDS
Virgin Islands Community Cooperative Thoroughbred Retirement Effort
Please note: This list is provided for informational purposes and does not serve as an endorsement of any organization.
If you would like us to include your organization, non-profit, or initiative, please send the name of your organization, the location and the link of the organization's website to info@thecaribbeanpet.com.