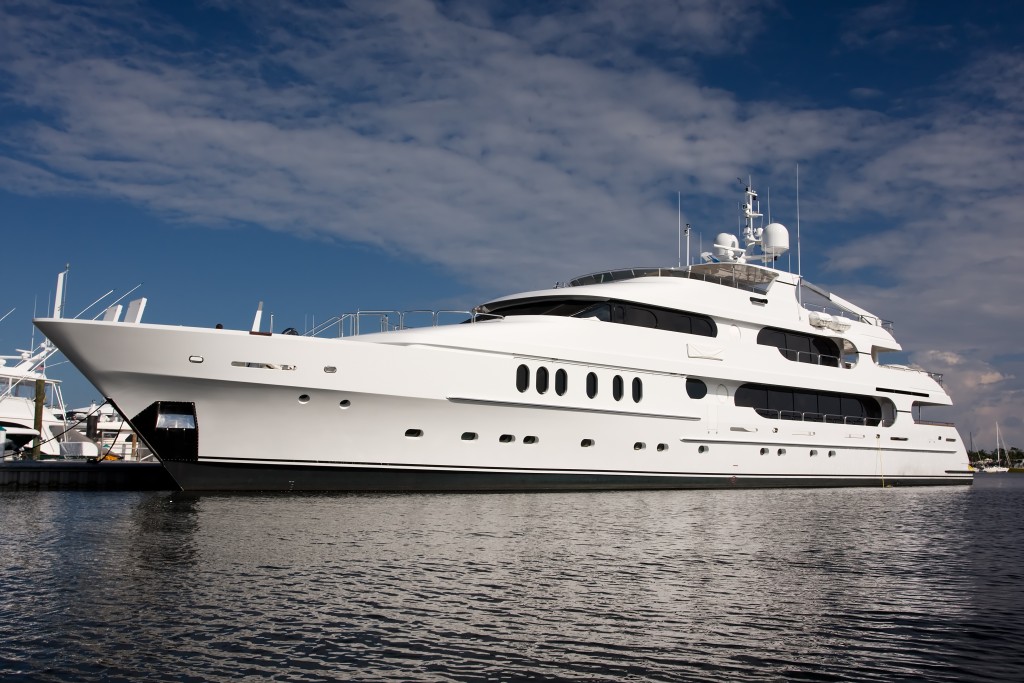 Complete Services for the Luxury Marine Pet Lifestyle
We offer full service yacht concierge services for pets on yachts and specialize in living the nautical pet lifestyle. The Caribbean Pet Yacht Service is the only concierge exclusively devoted to pets and their yachting pet parents, captains, and guests. We're a full-service company focused on meeting the immediate needs of both private and corporate owners of luxury marine vessels that allow pets aboard. We are the pet yacht experts specializing in pet travel aboard superyachts, yachts, and for all live aboards. We offer continual and reliable support for your pet's marine lifestyle needs whether cruising the high seas or dockside.
Rely on us for an unparalleled range of pet services including, pet logistics, transportation, veterinarian, and personal pet care services. The Caribbean Pet Yacht Service is your pet's comprehensive yacht travel resource. As an added convenience, we will arrange for pet service providers to come to you, whether you are docked at a yacht club, at a public marina, or at a private dock.
Services:
Pet Provisioning
Special diet & food requirements for your pet by special order
Pet Party & Special Events
Pet Friendly Itinerary Planning
Canine Concierge Services
Pet Care – including bathing, grooming, nail trims, dog walking
Customs broker – customs clearance of pets, declaration of pet's arrival
Health Documentation for your pet's international travel by yacht
Proper Port Protocol for entering and leaving each island
Import Permit for Pets
Emergency Veterinarian appointments (prescriptions & medication) & Veterinarian Referrals
Hotel, villa, and restaurant reservations at pet friendly establishments
Laundry services for pet blankets
Airline and Ferry Tickets for your pet's transport and other logistical arrangements
Luxury Ground Transportation for your pet and crew
Yachting Pet Travel Tips and On-Board Pet Travel Preparations + Custom Planning for your yacht – exercise equipment for your pet, bathroom solutions, and misc.
Pet Waste Removal Service
Pet Sitting Service
________________________
Pet Yacht Agent Services  
Yacht Pet Agents offer yachts and superyachts visiting the Caribbean Islands a comprehensive support service for those cruising with pets onboard. From yacht pet custom's clearances, pet provisioning, and local pet services, we provide a range of solutions. Using our pet travel industry expertise we have ample knowledge of local laws, health requirements, and regulations which is essential for successful cruising with pets. Proactive and well prepared for each matter that may arise our services save valuable time and avoid the potential for error.
we can coordinate and work with your vet to schedule all necessary vaccinations and protocol in the proper order
each country has its own rules and regulations regarding microchips, rabies shots, vaccines, blood tests and other criteria
our "on bored" exercise and activity tips to keep cruising pets happy, healthy, and stimulated
on shore advice of pet friendly locations, places to visit, and local excursions in which to bring your dog
Your Pet's Log
With meticulous attention to detail, we develop a personalized plan, your pet's log, based upon your cruising itinerary, ports of call, and island destinations. We pre-determine which test results and import forms are required for entry into a particular country and prepare the health certificates, import permits, quarantine papers, and official approvals in advance. We also advise which ports allow for custom's clearance and arrivals of pets. Our pet travel expertise ensures smooth sailing for your pet. In addition, your pet will receive a customized travel notebook as a reference point that's chock full of detailed information and island overviews pertaining to your pet's travel.
Price: $425.00 per island (multiple island + full season discounts are available)
________________________
Membership Services – Pet Concierge 
The Caribbean Pet Yacht Services will enhance your pet's luxury marine lifestyle as you both experience  dockside convenience, exceptional personal service, and unlimited access to our international network of reliable team members and professional providers. We are available 24/7 to assist you with your needs and requests for your pet.*
If you have questions, please Contact Us. A Caribbean Pet Marine Lifestyle Concierge is ready to personally assist you and your pet and answer any questions before you get started. We do require that you compete and return our Client Profile and our Membership and Service Agreement (which we will email you) prior to starting with our Yacht Agent Services.
Five Star Service for Four Paws** 
The Five Star Service plan is designed for luxury yachts with pet parents, captains and crew members who will need to contact The Caribbean Pet Yacht Concierge Service on a regular basis. This membership plan is customized for yachts that call one of the Caribbean islands, Florida, or Texas as their homeport. If you require a service that we do not provide, we will refer you to a specialist who can accommodate your specific need.
The Five Star Service plan provides unlimited emails to The Caribbean Pet for an entire year for pet concierge service arrangements. Multiple pet discounts are available.
Price:               $1,100.00
Seasonal Pricing:
November 1 through April 30    $550.00
May 1 through October 31           $450.00
One Month                                     $150.00
* Please note that additional charges may apply to weekends and holidays.