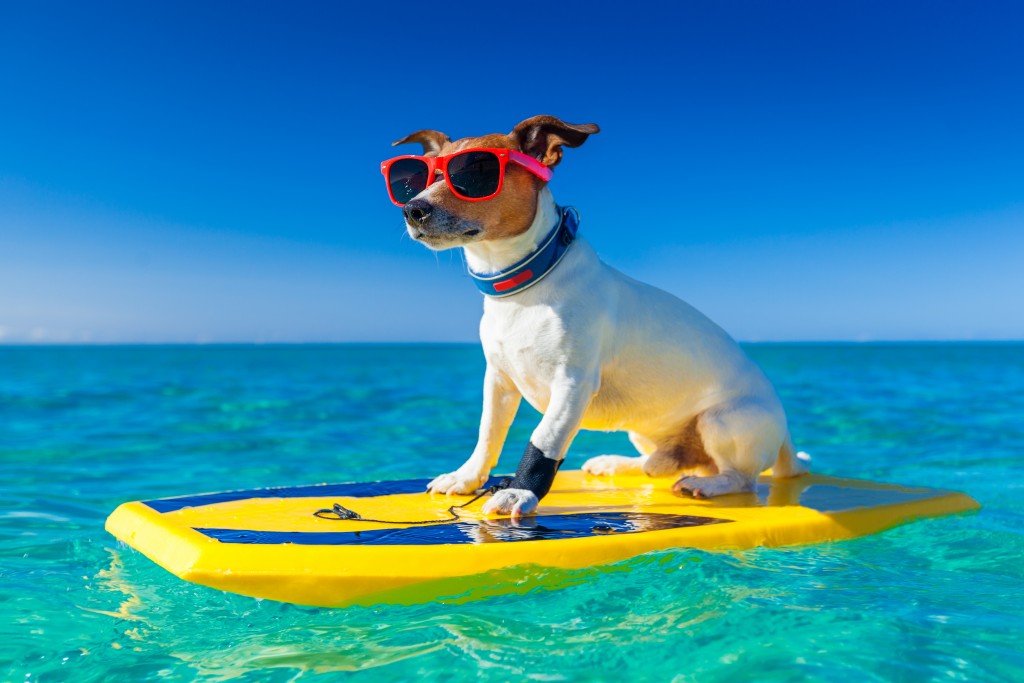 The Paws Ahoy! Collection – Custom Branded Nautical Yacht Wear + Products for Your Pet
From the Tradewinds to the Tailwinds
Have your pet aboard proudly cruising in style! There is no better way to showcase your pet's yachting loyalty and capture the flair of living a life upon the tropical seas with our exclusive Paws Ahoy! Collection. We can create a line of personal pet care products and pet clothing for your yacht. We can custom brand dog sweaters, t-shirts, polos, feeding and water bowls, towels, placemats, personalized play date cards, pet's own log book, and collars / leashes, or pet sized fresh flower leis. All can feature the name of your yacht whimsically displayed on each product (except fresh lei).
We also can custom create a custom boat flag for your yacht, yacht club, or marina. We can personalize with your pet's name, breed, or simply welcome pets aboard by displaying our Paws Ahoy branded burgee.
We also can produce a creative custom branded line of tropical, nautical wear for yacht clubs, marinas, and the Island Chamber of Commerces.
So calling all pets on deck – there are now some great ways to get all "decked out"!
Please contact us for more ideas and creative yacht products exclusively branded for your pet and yacht or marine establishment. With the purchase of each product we will make a donation to an island animal shelter of your choosing on one of the Caribbean Islands.